10 Killer Ideas Every Real Estate Agent Should Use on Social Media
Every real estate agent should be using social media to grow their personal brand and build a community online. But one of the most common roadblocks that agents hit is wondering 'what do I even post about?'. Wonder no more.... Here is a list of 10 practical and effective social media ideas that any agent can use to start generating a following.
. . .
Before we get started…
Most agents blast how great they are, sharing nothing but testimonials and listings and expect sellers to line up for them. This doesn't work. You need to establish yourself as an authority while also creating a personal relationship with fans. You do this by sharing an intentionally curated mixture of content such as:
Property content to show you're in demand.

Personal content to build a relationship + trust.

Value content to show expertise + build authority.

Random fun stuff to connect with your fans.
With that in mind, let's get into the 10 ideas!
1. Answer common questions you get asked.
This is my favourite because it's directly addressing the topics that your audience wants to know about. Plus if you learn how to do this, you'll never run out of content. Think about the 'hot topics' your audience is always wanting to know. Examples might include:
What's happening in the market?

How do I add value to my home?

Should I renovate or not?

What's the best way to market my home?

Is paying a stylist worth it?
Answering questions through your social media not only adds value to your audience, but it showcases you as an expert and an authority. Rather than shamelessly talking about your real estate sales and your figures (which I see all too often), I guarantee you'll build a better, more loyal and more engaged following if you consistently add value and answer questions. Think about it…
An expert doesn't have to say they are an expert. They show they are an expert.
Instagram Stories are a great place for short little snippets, and you can use Facebook Live for longer videos, or even a live Q&A. (More on Facebook Lives coming up!)
Rather than shamelessly talking about yourself, you'll build a more engaged following if you add value and answer questions.
2. Advice you give homeowners.
Answering questions is fantastic - but sometimes homeowners don't know what they don't know!
If you share your best tips that they can use to increase their property value, sell more effectively, attract buyers and become more educated, you'll become the go-to source for local real estate.
Think about the last appraisal you did. Did the house need work? What could be done to add value? Or was it amazing? Why was it amazing? That's all great content! Share that with your audience. They want to know about it!
Remember… these are people's houses we're talking about. This is likely their biggest asset. They want to know all there is to know about how to get the best result for their home, and you have the information! Give it to them! Real estate marketing is as simple as that.
Educate your audience and you'll become the go-to source for real estate.
3. Property listings (that aren't boring).
Obviously your profile is a great place to share listings. Properties are important and people do love to see them, they just shouldn't be the ONLY thing you share (which is what 90% of agents do, to no avail).
Share them - but whatever you do, DON'T just share a link and nothing else. A plain URL with no context or additional comments looks terrible. That's poor real estate marketing. It's boring and barely anybody will click on that! To make it more engaging, always try to create videos about the property and upload it directly to Facebook and Instagram (rather than a link).
If you can't do a video, create a new album so people can scroll through the photos directly from the social media account they're on, rather than having to click away and find it on a new website.
You should also tell a brief story about why the listing is great. Mention the top 3-4 features to make people excited. (I don't recommend copy-pasting the entire text from your listings, as it's quite long and people's attention span is short).
4. Share stories, not testimonials.
People love stories. People don't love bragging. Rather than talking about how fantastic you are, take a photo with your client outside the sold sign, and tell a story about the transformation of their situation. Here's an example:
Name - What is the name of the client?

Before - Where were they before they started the process?

Goal - What end result did they want to achieve?

Obstacles - What obstacles did they run into?

Help - Why did they come to you?

Turnaround - What did you do? (Add real value here).

Result - What was the end result? How did it impact their life?
That's 10x better than 'SOLD FOR $1 MILLION. CALL ME'.'
The person reading your story on social media is likely in a similar position as the client you just helped, so discuss the situation and show how you were able to help this person achieve their goals. Inspire others and show that you care, don't just blow your own trumpet.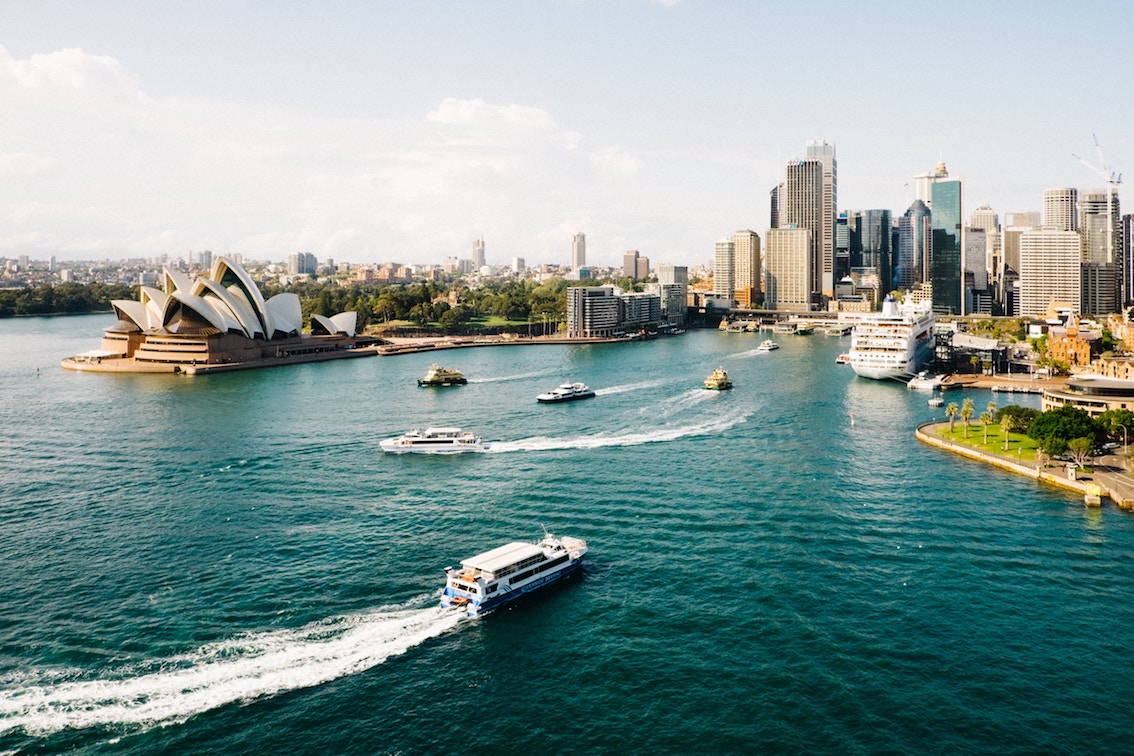 "Nobody has 30 seconds for a brand. Everyone has 30 seconds for a good story."
5. Design ideas.
Real estate is a visually beautiful industry. People take pride in their homes, and everybody wants to live somewhere comfortable. Use Pinterest, Instagram or even Google to find great interior design ideas that homeowners can use as inspiration, and add a comment about why it's great, or how they can do it.
Even better, (we do this a lot) if you've got a property for sale that has some beautiful features, use that as the design inspiration.
Share a photo of your listing, talk about why it's great and how homeowners could implement it in their home, and then ALSO say that it's available for sale. This adds value and attracts prospective buyers. Double whammy!
6. Create a weekly segment.
If you want to stay ahead of the pack when it comes to real estate marketing, you need to adapt to the online environment. Right now video is absolutely the most popular medium, and the best way to drive engagement is with live streaming.
To stay consistent and also to generate a following, do it at the same time each week. One of our clients Ben Wakely did a live stream at 5:30pm every Sunday, and people would rune in each week to see what he has to say. This simple strategy landed him in Elite Agent's Top 50 Real Estate Influencers in Australia!
If you're a bit nervous about video, have a few attempts of a regular video that isn't live. Shoot a few takes on your phone until you're happy, and then upload that. Once you've done a few you'll get the hang of it and you'll be live streaming in no time!

Stay consistent by doing a segment at the same time each week.
7. Interviews
I love interviews, because they allow you to share stories, add value to your fans, cross promote to another audience and support local businesses all in one.
You can interview other professionals (with Ben Wakely we interviewed successful builders, auctioneers, mortgage brokers and more), or you can interview local business owners in the area.Interviewing local business owners creates a great sense of community, and this is also a great strategy for agents who are new to the game.

They don't have the years of experience yet, so rather than pretending that you do, simply get out there and start meeting some new faces in the neighbourhood!
Interviews allow you to share stories, add value to your fans, access another audience & support local businesses all in one.
8. Local foodie hot spots.
Who doesn't love food? Even though you're a real estate agent and people want to know about the property market, they also want to know about the suburb they live in. Sharing your favourite food places is a great way to build community and show you're relatable.
We post food photos once a week with our clients, and even make blog articles with a 'roundup' of the best places to get a certain dish (here's an example). Share your favourite places and tag the restaurant or bar so they fell the love too. Everybody wins!
Homeowners want to know about the property market, but they also want to know about their suburb.
9. Competitions.
Competitions are a great way to build your page and generate a lot of buzz with a small budget. A simple like and share competition or 'name that suburb' for a $50 - $100 prize can go a long way! The key to making these work is having an attractive prize, make it fun, and make the entry conditions easy.
I've seen people who put up like a $20 Myer Voucher and to win it, they have to like, share, fill out a survey…. jump through all these hoops that made it too hard. To make it easy just stick to like and share, or leave a comment to enter the draw.
If you want to be super entrepreneurial, approach a local business and get them to give you the prize for free, in exchange for you promoting it. We did this on Australia with Ben Wakely, and the butcher was giving away $150 of free meat for Australia Day. All you had to do was leave a comment with your favourite thing about Australia Day, and the winner was picked at random.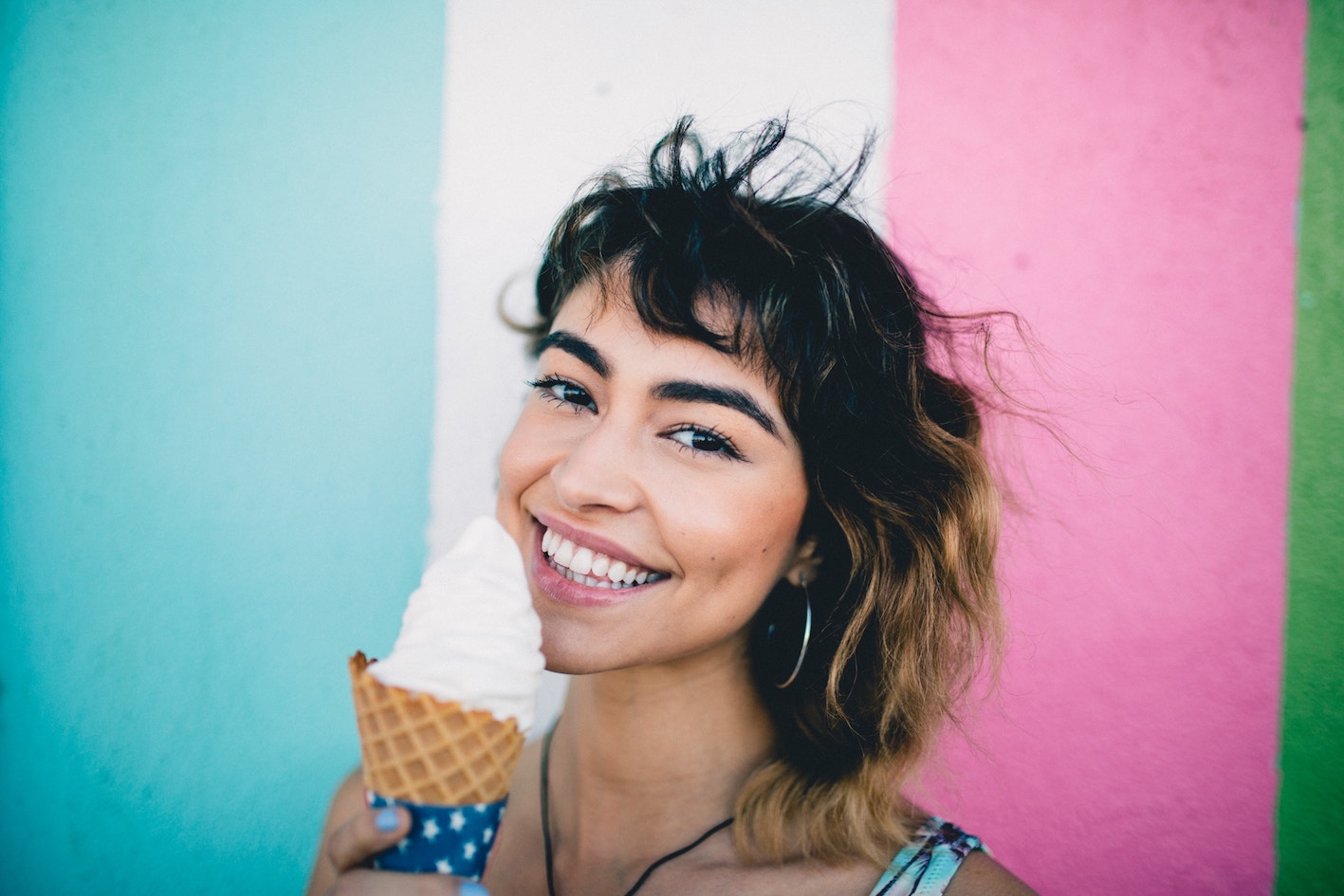 The key to making these work is having an attractive prize, make it fun, and make the entry conditions easy.
10. Asking easy questions.
When it comes to social media, the most important thing isn't your followers or page likes, it's engagement. If you can get engagement going, the rest will follow. So naturally, the goal is to get people commenting, like and tagging friends.
One of the best ways to do this is by asking EASY questions. What I mean by that is, something that takes 2 seconds to answer. Things like "would you rather _______ or _______?" doesn't require much thought, and answering is fast.

If you ask something like "what's your favourite memory?" takes too long to thing about, and you probably wouldn't comment on a random photo with that anyway. Make it super easy. Here's an example of a post we made for one our clients that went bananas overnight.

Bonus ideas!
Your Personal Life. Let people get to know you! Share your hobbies, family and interests.
Pets. People go nuts for animals. If you have a pet or maybe there's a dog in the office, post about them!
Behind the Scenes. Show what happens in your day-to-day e.g. preparing for an open home.
Recycle Content. If you've already got videos, blogs or newsletters, recycle them into little snippets on social media. Check out "How to Turn 1 Piece of Content in 10+ Epic Posts" here.
These are 10 easy and effective strategies you can start using today to grow your profile with social media for real estate. Now you just have to do it! If you want to implement an epic social media campaign for your real estate business or personal brand, click the button to learn more about our social media services, or pick up a copy of our social media cheat sheet for agents. Happy marketing!